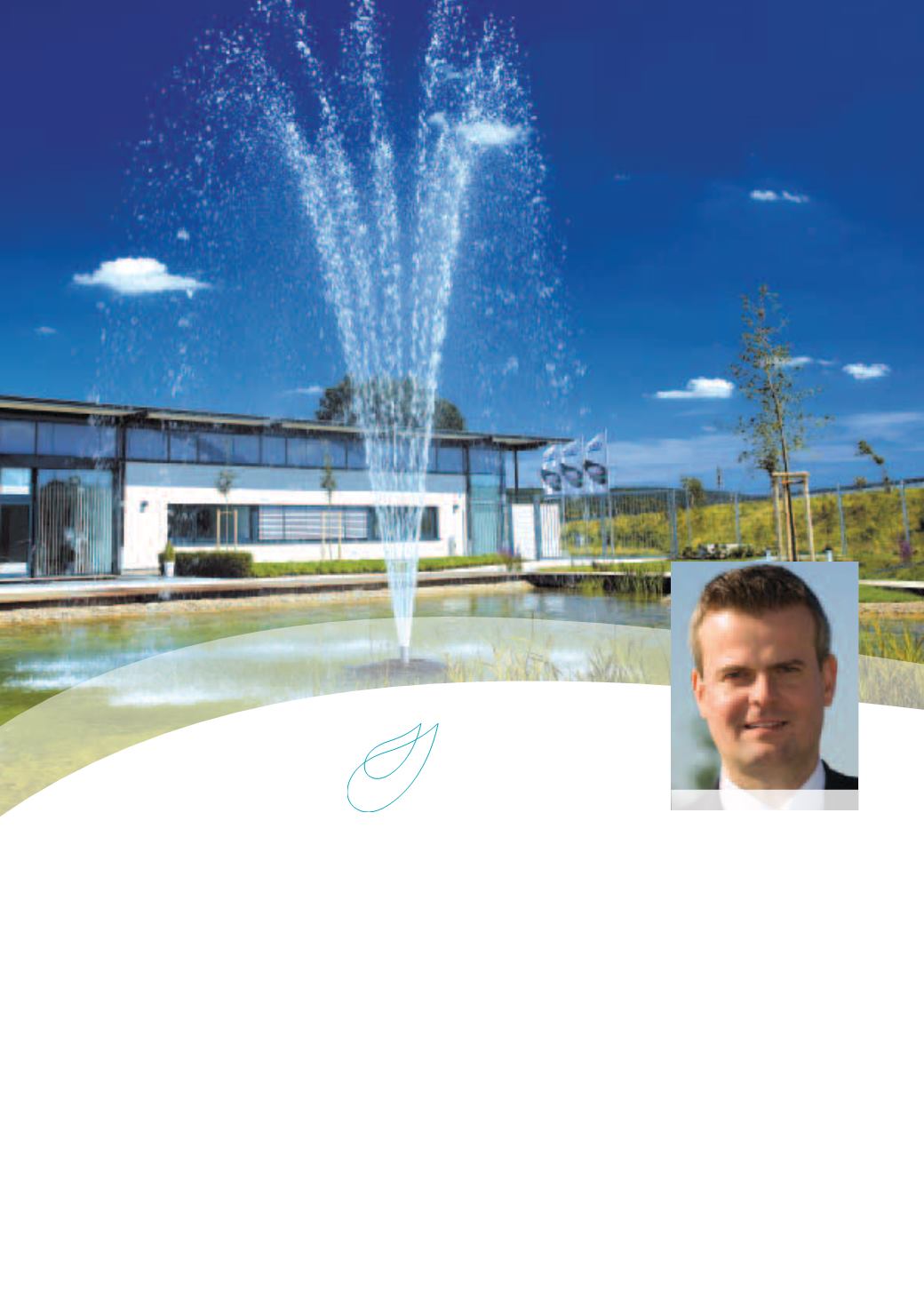 OASE – Passionate about water.
ThomasFerchland
| ManagingDirectorCustomerBusiness
A water garden is a natural treasure, where you can
relax and unwind whether you are an enthusiastic
hobbyist or simply a passer-by, anywhere in the world.
Your desires and needs are an inexhaustible source
of inspiration for us, and they are the motivation to
continuously develop new products, in order to make
the water garden an ever-fascinating experience.
With OASE you have a leading international partner at
your side that with innovation and quality »Made in
Germany« sets convincing standards. In addition to
state-of-the-art technology, ergonomic design,
Introduction
high-quality workmanship and intelligent detail
solutions, we focus on environmental awareness,
efficiency and sustainability.
Dive into the fascinating world of the garden pond.
You will see this year there are many exciting and
inspiring innovations from OASE.
Sincerely, Thomas Ferchland