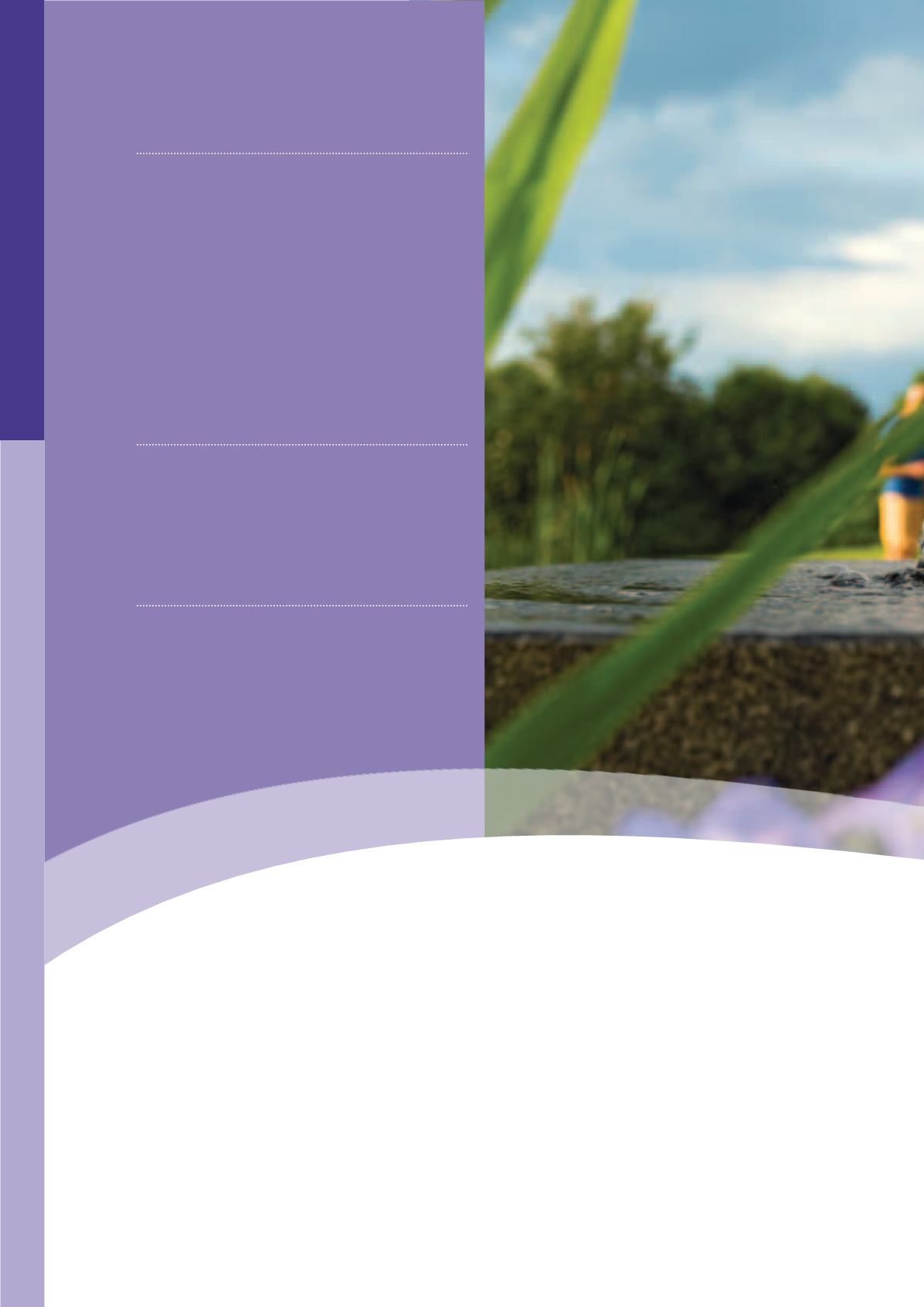 Whether a gentle waterfall or a dynamic
jet: Moving water fascinates just about
every­one. Discover the versatile possibili-
ties for staging your garden or your pond
with fountains from OASE.
Where moving water creates a special ambi-
ance, your garden becomes a completely
new experience. A relaxing atmosphere
can be created by the soft bubbling from
your ornamental water feature. A bubbling
foam fountain is a good fit in a modern
garden. And those who prefer things a little
splashier select a larger fountain. The new,
floating PondJet Eco offers a downright
imposing fountain at 3m in height and
width. Extremely energy-efficient and with
As individual as you want!
Fountains & Fountain Pumps
Fountains
16 Advisor – waterfalls
18 Waterfall /Waterfall Set
20 Advisor – stainless steel watercourses
22 Stainless steel watercourses
26 Advisor – Water Entertainment
34 Water Quintet Creative
38 JumpingJet Rainbow Star Set
Fountain pumps
42 Advisor – fountain pumps
44 Fountain pumps – comparison
Fountain attachments
Fountains & Fountain Pumps