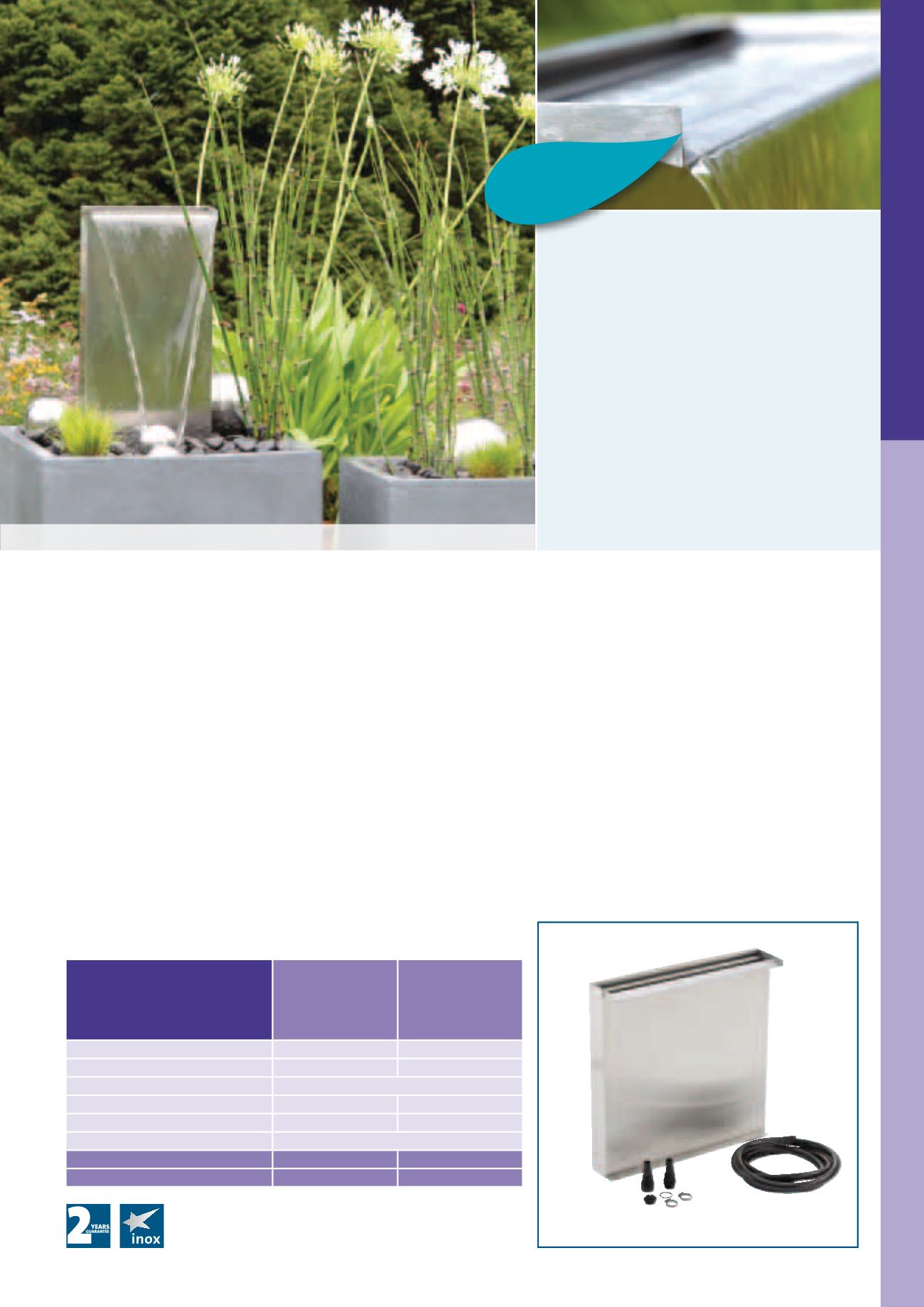 Extras
Waterfall set in modern stainless steel design
Top 3 product characteristics
Waterfall stand of high-quality
stainless steel
• Modern design
• Easy installation
Regularly clean the stainless steel surface,
so that deposits do not adhere.
• Waterfall stand in 30 cm or 60 cm width
• Two side fastening lugs enable easy attachment on
a solid substrate (e.g. concrete slab) for use in the
shallow water zone or at the edge of the pond. In
addition, the Waterfall Set 60 Solo has a mounting
base that ensures additional stability.
• An additional possibility is installation in combi­
nation with the OASE Water Reservoir and the
­corresponding cover (WR 60 for Waterfall Set 30
and WR 125 for Waterfall Set 60 Solo on page 241).
Simply bolt onto the suitable reservoir cover and
decorate with pebbles – that's it!
• Only Waterfall Set 30: Including pump 2500 l / h,
• Easy maintenance thanks to removable back
• High-quality stainless steel quality: 1.4401 (V4A)
Waterfall Set 30
installed in a watertight reservoir with cache pot
Set 30
Set 60 Solo
Item no.
50584
51163
Set 60 Solo
Fountains & Fountain Pumps