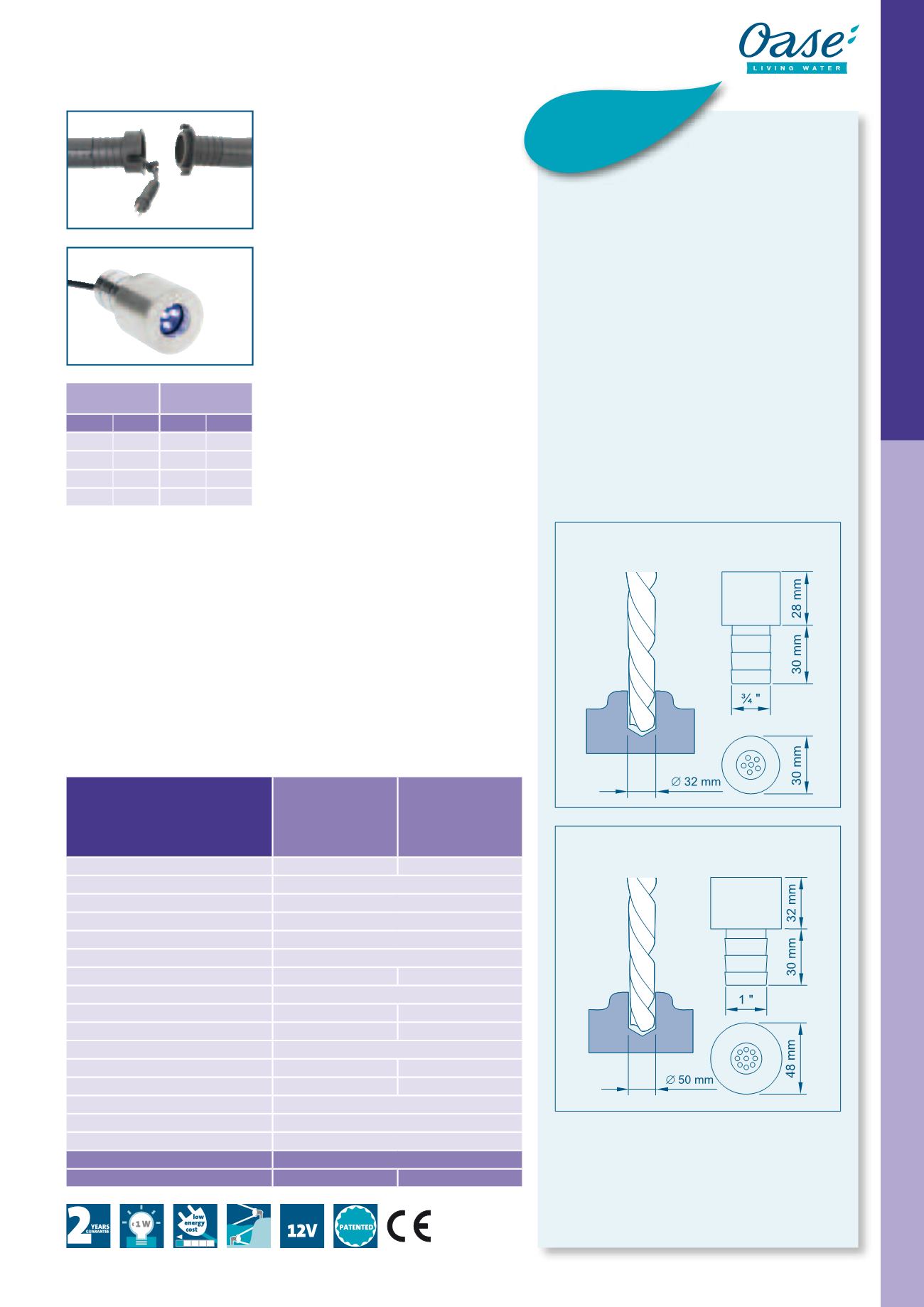 Extras
Hose connectors
The innovative hose connector makes the
installation easy. The power cable can
be routed out through the opening and
does not need to be threaded through the
­entire length of the hose.
Stainless steel cap
The high quality stainless steel cap enables
fast adjustment of the water flow rate and
protects the LED from damage.
Amount of water required
The right pump is crucial for an appro­
priate fountain height; it is best to select
the pump based on the water flow rate.
Do not forget that hose length and
­diameter also play a role.
Top 3 product characteristics
High quality stainless steel cap
Easy installation via hose connectors,
ideal for bubbling stones
Adjustable water feature height
Be creative – combine multiple LunaLeds
using the OASE multiple distributor (page
230) and design your custom fountain.
Recommended
supplemental products
Water feature pumps
Aquarius Universal page 48–51
Additional pond construction material,
such as
hoses, hose connectors, etc.
from page 227
LunaLed 6 s LunaLed 9 s
Height l/min Height l/min
6 s
9 s
Rated voltage (primary, secondary)
Power consumption light fixture
IP 44, IP 68 (power unit)
Number of individual LEDs
Item no.
50114
50115
LunaLed 6 s
LunaLed 9 s
These products are on page 193
Fountains & Fountain Pumps