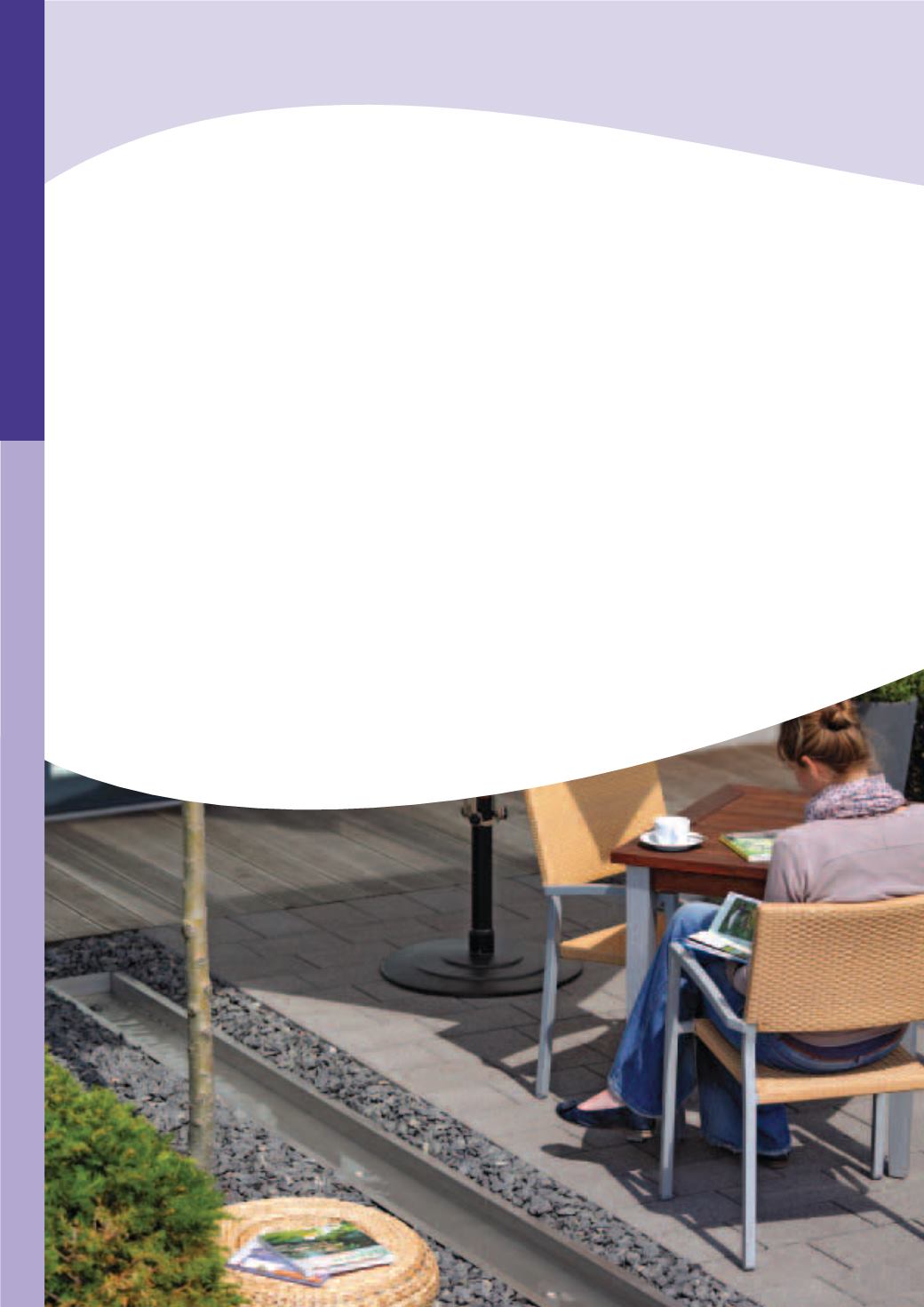 Stainless Steel Watercourses:
Modern garden design with style!
Architectural gardens often take on totally
new possibilities in water design: Modern
and unconventional, they put shapes and
materials in the centre of focus and allow a
variety of creative ideas. With the stainless
steel watercourse system you create indi-
vidual watercourses in your garden. Consist-
ing of six different elements, the system
offers fast and easy installation – whether
in conjunc­tion with an architectural pool as
the end point, or as self-supplying circuit with
the aid of an underground water reservoir.
Thanks to the high quality stainless steel, the
entire system is low maintenance, has a long
service life and also retains its beauty over
Fountains & Fountain Pumps