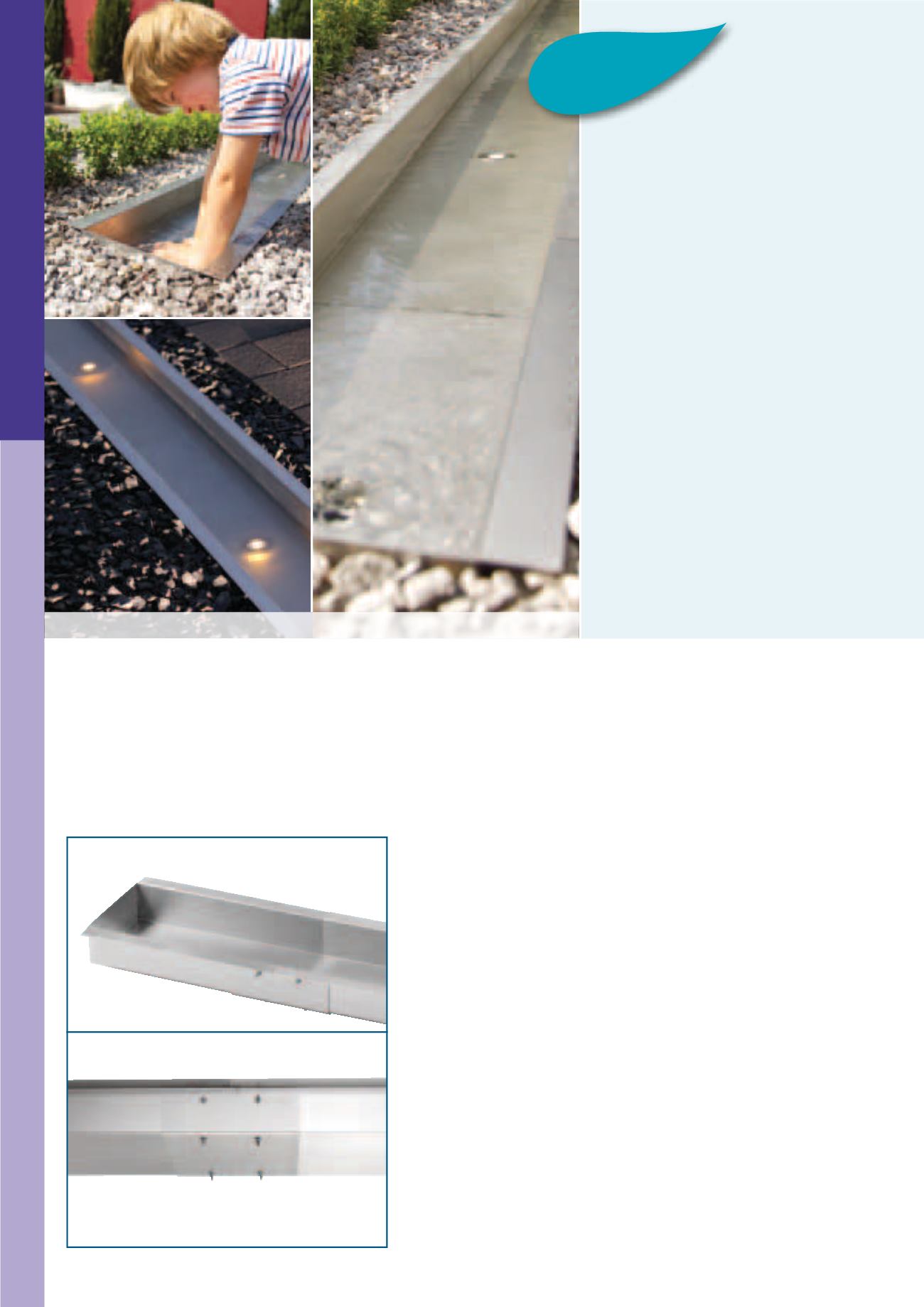 Extras
• Modern garden design made easy: Design creative waterfalls
with six stainless steel elements
• Unique connection technology for easy installation –
thanks to a connection element incl. sealing strips and nuts
• Robust, high-quality stainless steel 1.4401 (V4A)
• Single elements can be individually combined
• Illumination element can be combined with the LunAqua Terra
LED in ground light fixture (page 192)
High quality crafted elements for individual
garden designs
Stainless steel watercourses
Top 3 product characteristics
Modern, sophisticated design of high
quality stainless steel elements
• Versatile combinations for individual
design concepts
• Easy installation with ingenious
connection technology
Recommendation
For installation, first ensure that you
have an even, compacted substrate and,
if necessary, fill the excavated channel
with sand.
Ensure horizontal installation and never
fill with too much water, so that the
system does not overflow.
Depending on the length of the water­
course and the desired quantity of
water, the right selection of the pump
(Aquarius Fountain Set, page 48 – 51)
and of the appropriate water reservoir
(page 241) are particularly important.
Creativity for terrace and garden:
Stainless steel watercourses
Fountains & Fountain Pumps