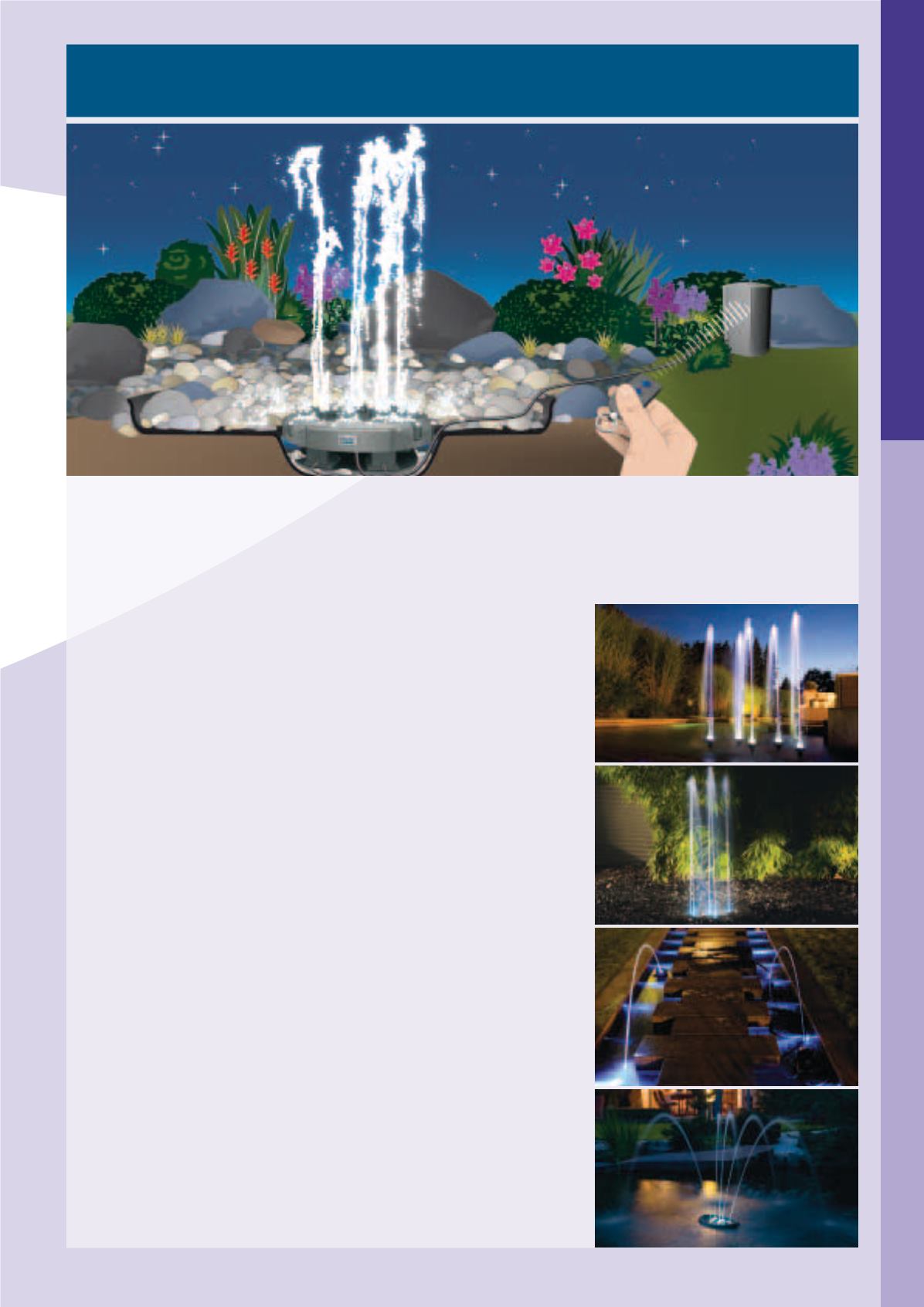 Advisor
enables easy and convenient selection of the various permanently stored programs.
In addition all Water Entertainment products are characterised by easy installation – »Plug'n Spray«.
The water jets glow in a wide variety of colours that
can be changed with permanent programs. The jet length can vary, the random
program »random play« shows all the settings in changing colours. Energy-efficient
12V technology and fast installation are other standout features of this product.
Floating on the water surface, or placed on the ground, this
compact fountain is quickly installed. The five nozzles equipped with LED illu­
minated rings can be aligned individually and present different water patterns.
The pumps and light elements run on energy-efficient 12V technology.
These water effects with three or five individually
adjustable nozzles satisfy the most demanding requirements. Fountain heights
between 30 and 140 cm are adjustable per remote control via selection of the
permanently set programs. The light intensity of the high-quality LED rings
varies depending on fountain height.
Give your fantasy free rein with this individually
configurable fountain. The five individual pumps can be setup or suspended in
a wide variety of configurations. They are individually activated and illuminated.
The stored programs in which fountain height and light intensity vary can be
selected by remote control.
Fountains & Fountain Pumps