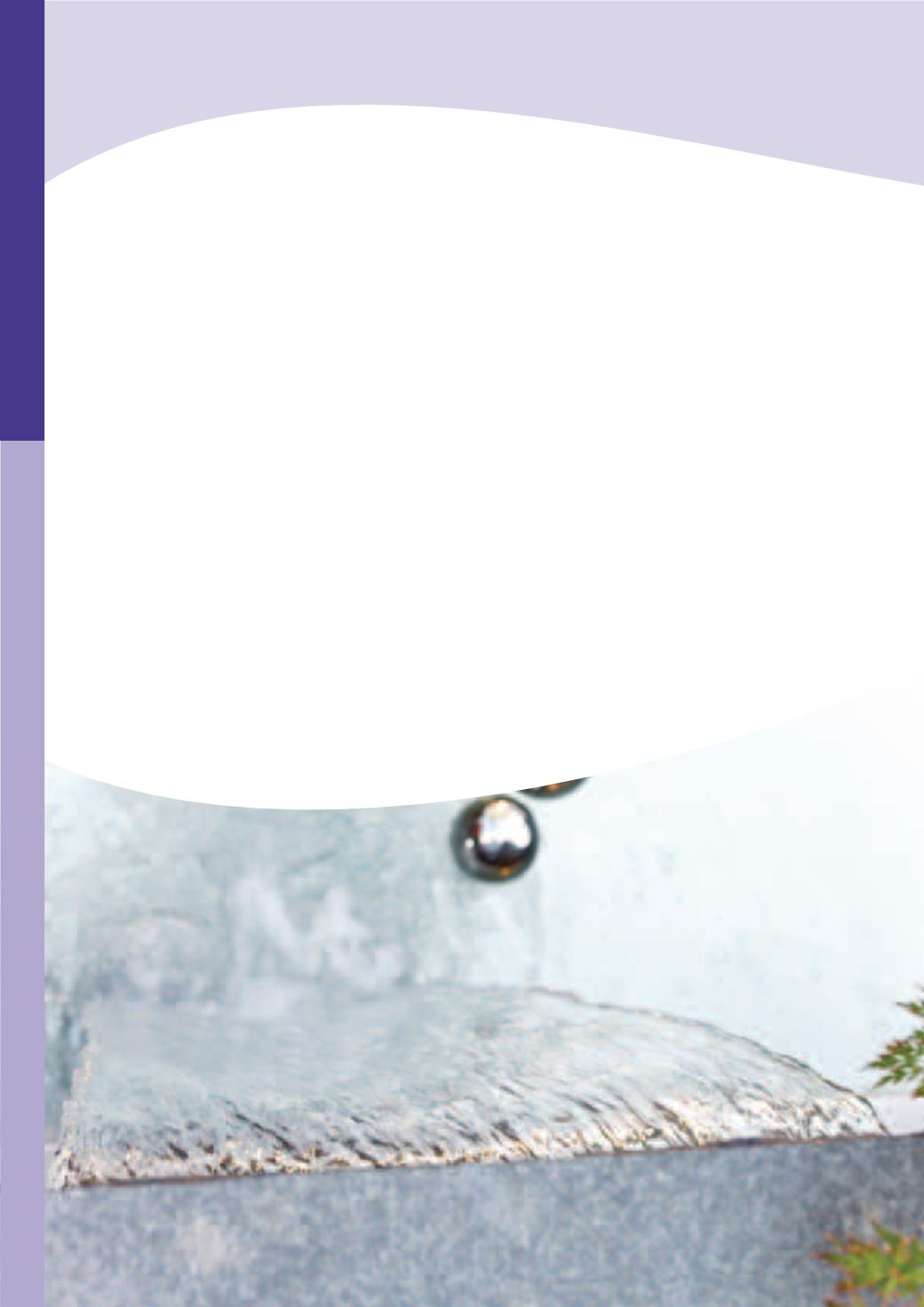 Waterfalls of stainless steel:
Stylish, expressive, timelessly beautiful!
An absolute eyecatcher for your garden, the
terrace or your pond – the design objects
from OASE. The complete Waterfall Set 30
is ideal for uncomplicated and fast installa-
tion at the edge of the pond, in gravel or in
a suitable planter box. Your waterfall be-
comes larger and wider with the Waterfall
Set 60 Solo, which can be combined with an
existing filter and watercourse pump or the
With OASE Waterfall 30 / 60 / 90 you can
create your own very personal waterfall that
can also be integrated in a wall design with
wonderful simplicity. For this you require an
additional pump, which your OASE ­stockist
would be pleased to recommend to you.
Brand new – now warming LED lights can also
be integrated. Easily installed, the Waterfall
Illumination makes every waterfall shine.
Fountains & Fountain Pumps