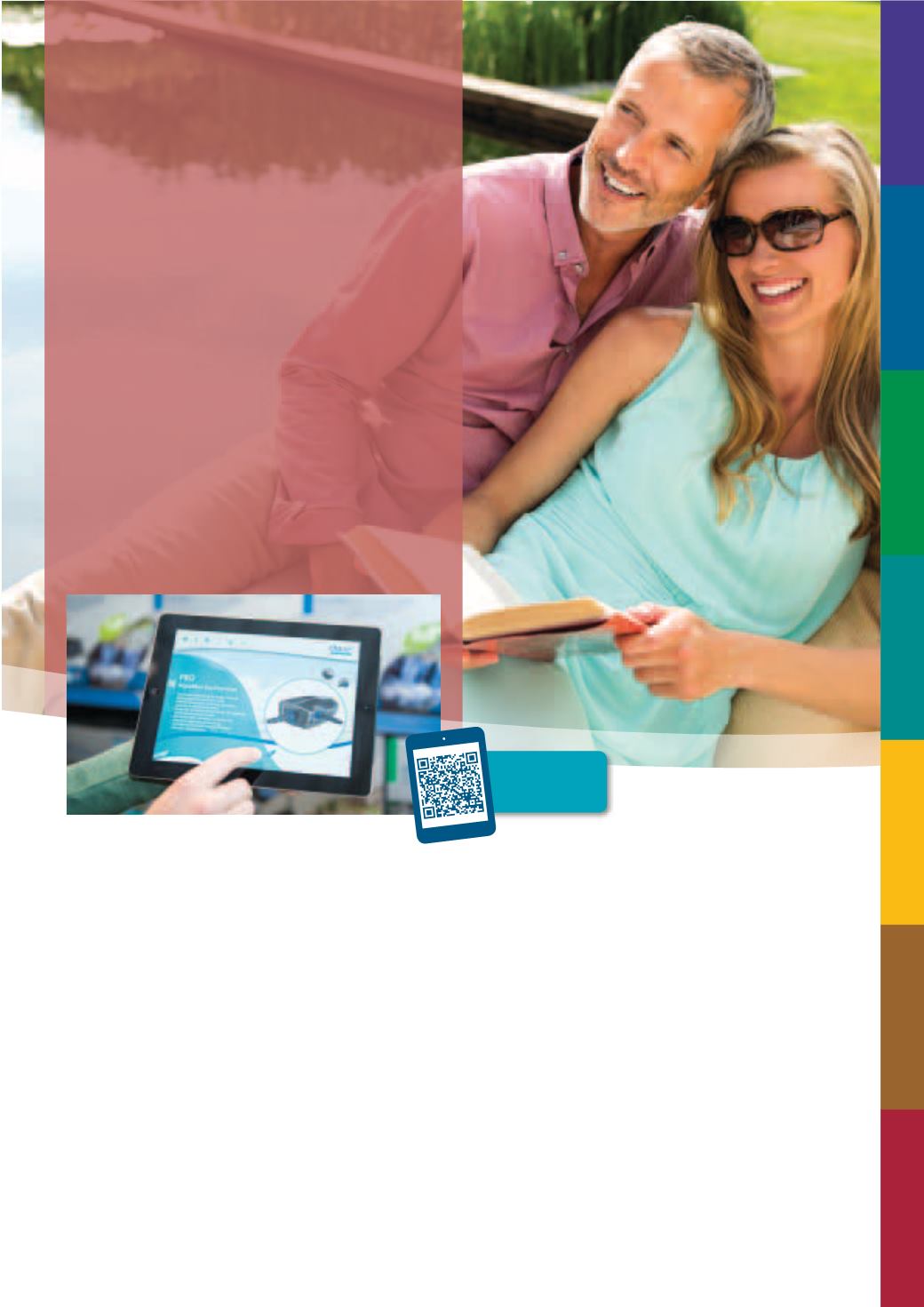 Market
orientation
& customer
orientation
Service
However, for us market orientation also means
staying a step ahead of the current trends in
garden design and landscaping, and in technology
and lifestyle, in order to offer our customers
individual and sustainable solutions. This includes
contemporary operating convenience
intelligent control systems via the smart phone app,
as well as further development of the
sustainability
energy-efficiency
At OASE we are here for you, for all things involving
garden ponds. From initial planning, to construction
and installation, to care of your garden pond, in every
phase you can benefit from the special knowledge of
the OASE experts and the OASE service concept. We
constantly provide new impetus on the international
market and offer a variety of attractive services, such
OASE Extension Guarantee or Clear Water Guar-
antee,
Internet newsletter, OASE-TV,
Online
Laboratory for Water Quality
OASE Hotline
our mobile information offering via the
OASE app.
A partner for unforgettable pond experiences
Our goal is to fulfil the dreams of our
customers. And at the same time,
bringing them new exciting ideas.
Additional information
in the
OASE app
Available in the Apple Store
& Google Play Store