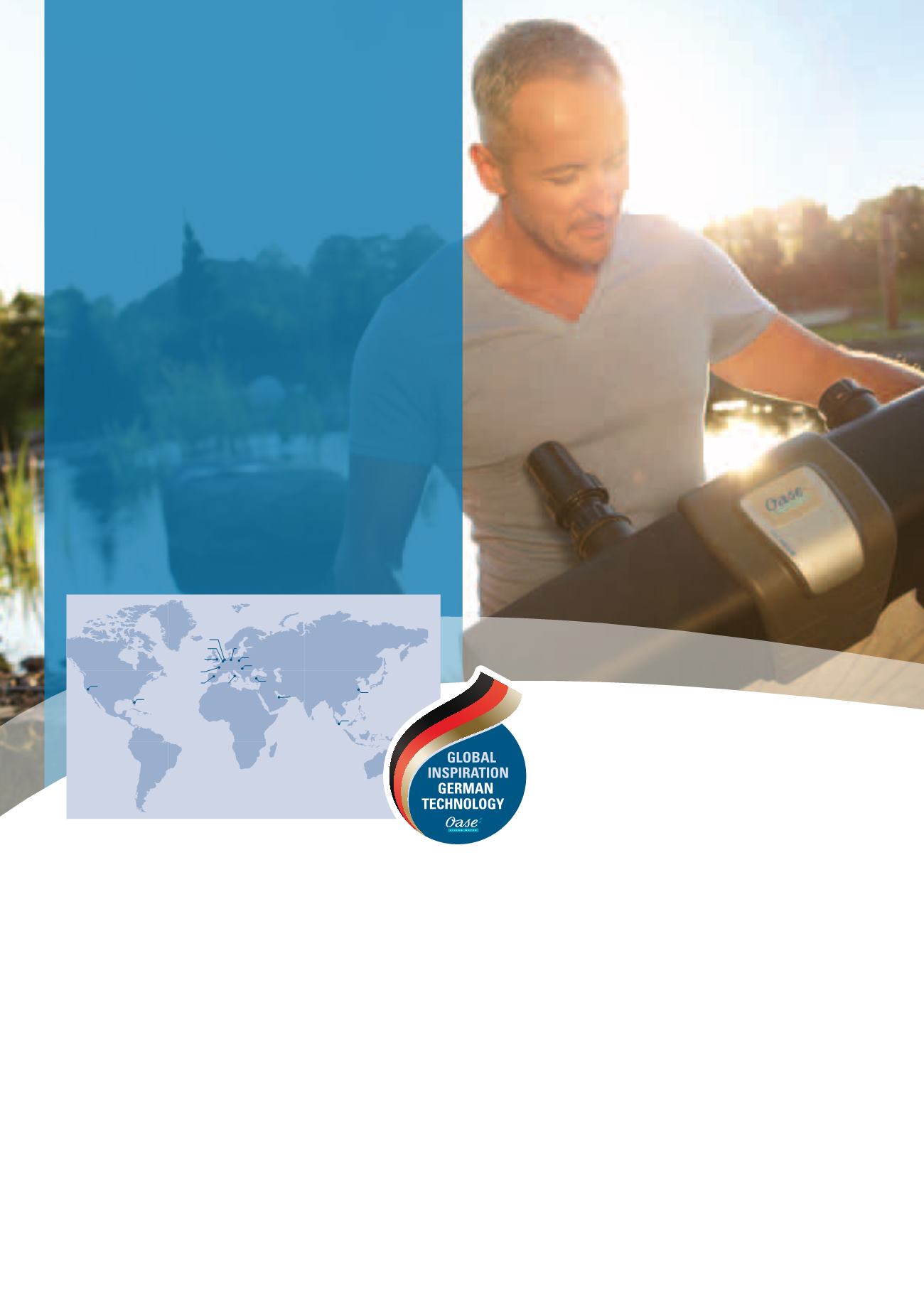 USA
USA
GreatBritain
France
Spain
Germany (Headquarters)
Belgium
TheNetherlands
Poland
Hungary
Turkey
Italy
Singapore
China
Dubai
Quality
Experience &
competence
You can experience the quality of OASE products
again and again every day. They are your guarantee
for undisturbed garden pond experiences, thanks to
high performance, long service life and reliability.
Whether pumps, filters, lights, control systems,
software applications or matched accessories,
extending to special pond liner – OASE always
offers you the latest state of technology and many
innovations that will be a source of pleasure to you
know-how of the OASE ex-
perts
has been growing and growing for more than 60
years. Thus, today you can rely on unique competence
and extensive knowledge that is not found anywhere
else. Our specialists cover all areas of pond technology:
from mechanical engineering and material engineering
to electrical engineering and software development,
extending to water biology and landscaping. This
unique versatility is the basis for our distinctively broad
assortment and the high quality of the OASE products.
Trust our committed experts
For your water garden dream,
Ideas and many quality products
from OASE »Made in Germany«.