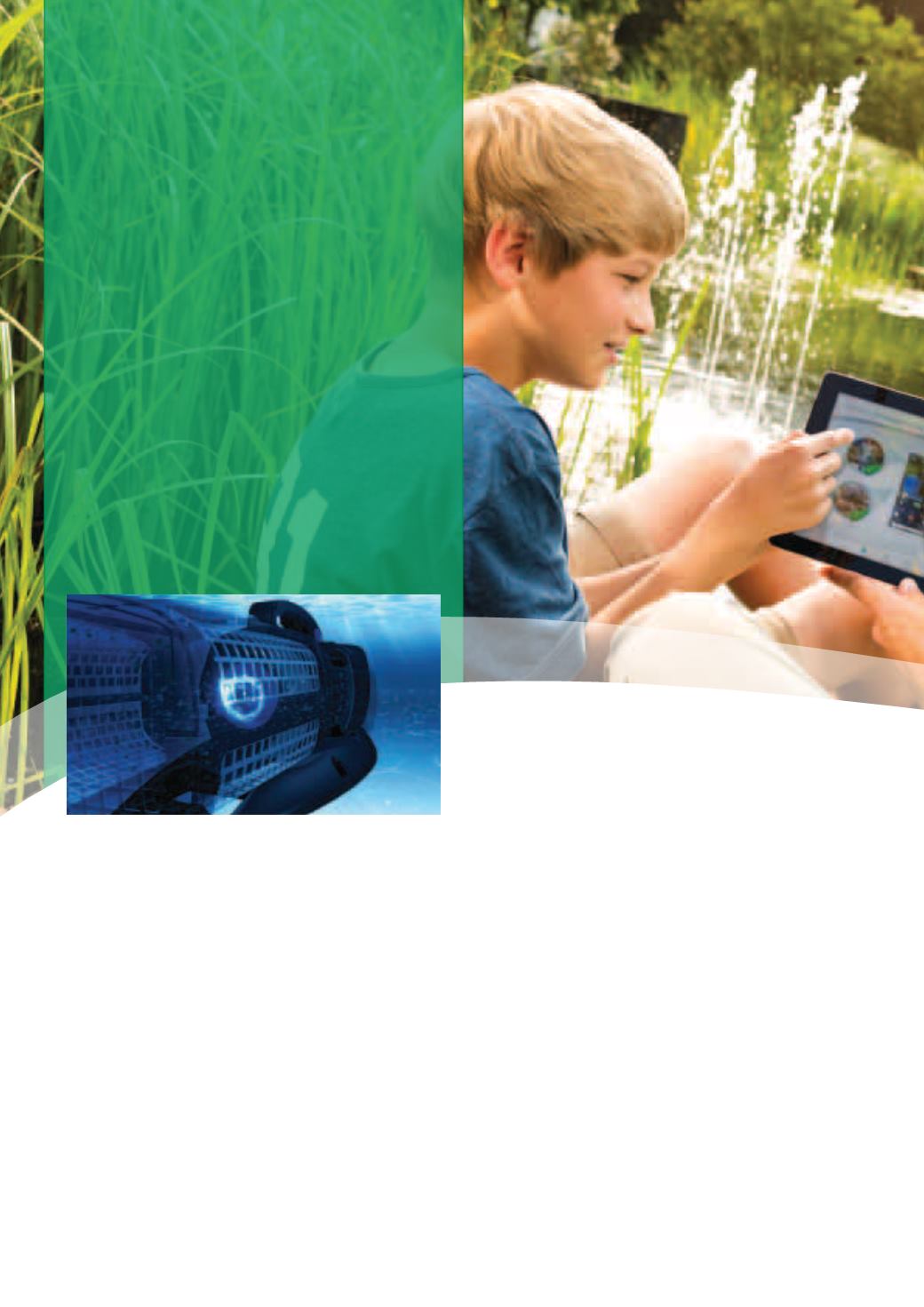 On the sure road to success
With all the naturalness of the pond experience,
progress in the pond technology is also based on
consistent research and development work. At OASE,
know-how, experience and
passion
engineers design exciting and innovative
products that constantly extend the possibilities of
water garden design. In this regard, all innovations run
through a clearly structured process from the initial
idea to series production maturity, that ensures a new
product optimally fulfils all requirements.
There are good reasons for the unusually high qual-
ity of the OASE products. Prior to market launch all
new developments are subjected to function and
endurance tests under practical conditions. Thus, our
customers have the certainty that at OASE they can
level of safety, environmentally
friendly,
and the longest service life. So that they can
enjoy undisturbed satisfaction with the water garden
experience in all seasons.
Research &
development
Innovations
There is a wealth of innovative power,
know-how and experience behind the
products from OASE: technology that